We are here,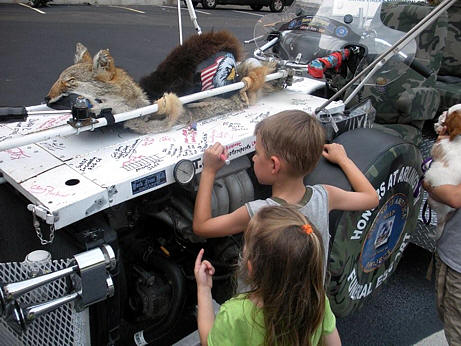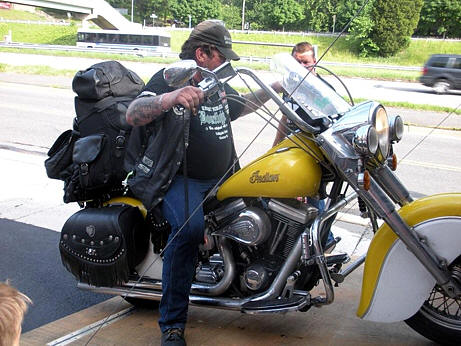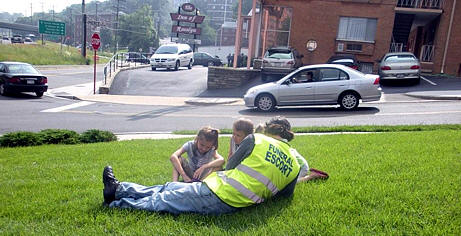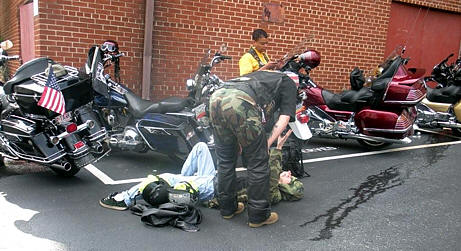 relaxing, un-loading
and putting our names on
the Long Rider.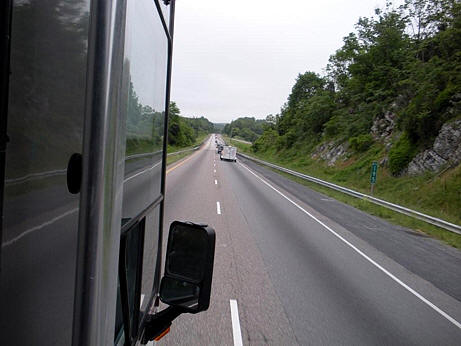 This was our view for
most of the drive...
Just our group on the
highway!
The Virginia Highway
Patrol did a great job.(cont' opposite page)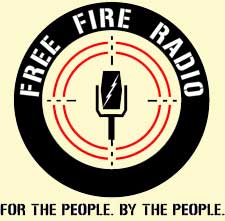 "Jim Mark is the Ansel Adams of Event Photography.. "
- David Lubow, CEO Falcon Industries -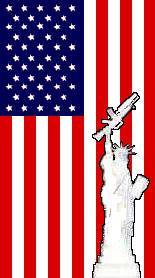 "It's Time To Take Back America!"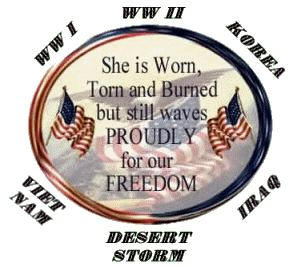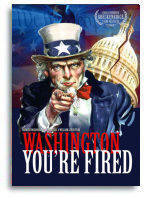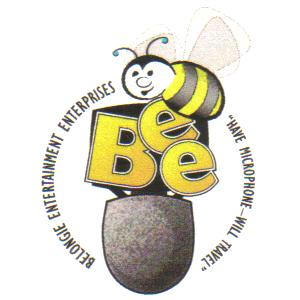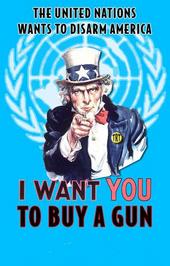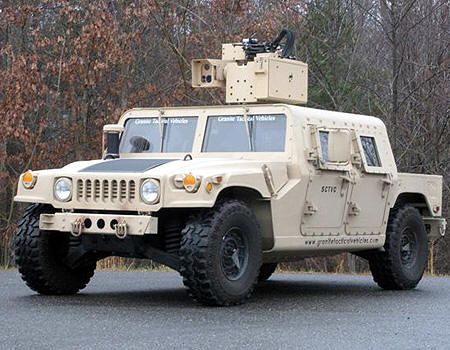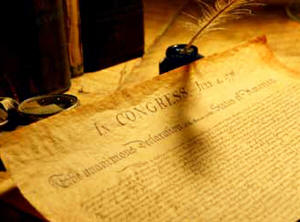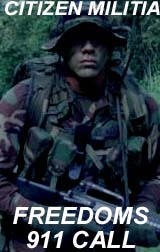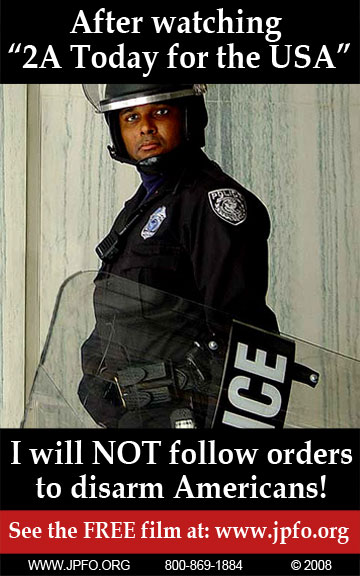 'BIN THERE DONE IT!' ®
On the Scene - Comments/Notes
As a retired Army ISC who's
walked some of the same
ground as our Buffalo Soldier.
This ride is truly a blessing,
knowing that our fallen
heroes have finally come
home to their final resting
place where they will
always be visited and
honored for their selfless
service to our country
~Storm trooper
It was truly an Honor to
participate in bringing home
the remains of these heroes.
Many thanks to all who
made this possible.
God Bless
~Willie Johnson ( Wolfhound)
All this for a good cause.
No one should ever be forgotten.
~W Hagans
This event was a great
opportunity for some wrongs
to be made right and some
organizations to help make
it possible.
~Walter Road Dog NV Buffalo Soldier
What a once in a lifetime
experience!! We sustained a
couple of injuries, hit some
rough roads and some rougher
weather. For the most part
it was a wonderful
experience!
An emotional roller coaster.
We laughed and we cried,
worried and rejoiced.
We made it!!
Now we can pay tribute
to those who served their
country with Honor.
A huge thank you to all the
riders and all the people
who came out to support us!
Thank you Thank you Thank you!
~Sheran Gertsch
***
(continued from op. page)
We are all kind of feeling
like "what do we do now?"
It has been such an intense
week, long days on the road,
and we really hit our stride
the last two days. I am very
proud of the excellent
leadership from Fred, Wally,
Rich and so many others!!
And the excellent traffic
control by Chris and Mark!!
Great Job guys! You got us
all here safe and sound.
Also thanks to everyone for
making us feel a part of the
Family and always helping
to make room for ol' Big Ride!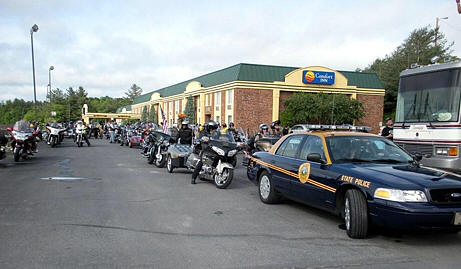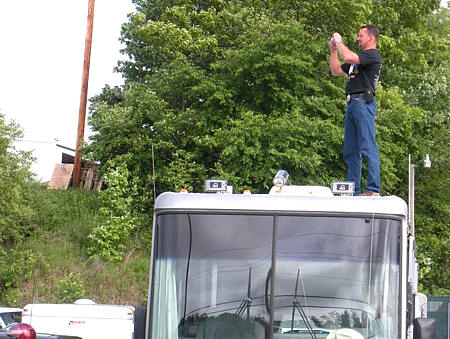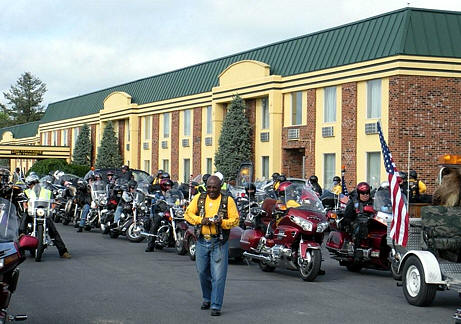 above 3: This morning in Beckley WV
While we were getting settled
and going to load the long rider
in the trailer for the night.
This nice couple,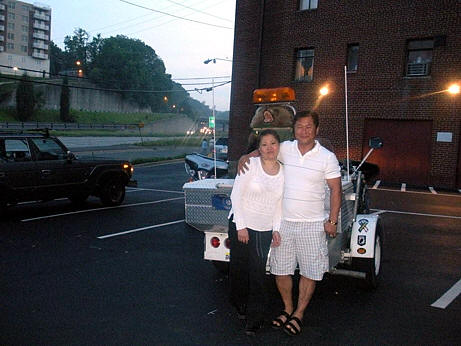 Moogii and Dima, stopped to
see what we were all about...
after visiting for a while we
asked where would be a
good place to eat....
They went to the man's Moms
house and brought us back
three plates full of
Ming Dumplings!!!
They were so good!!!
They would not take anything
in return for them either!
There were so many that all
five of our family and Dave
were stuffed and we still
have left-overs!
We felt very special!!
PhotoShop by TheShastaLaker.com
IF YOU WISH TO PURCHASE A FULL SIZED
HIGH RESOLUTION IMAGE FOR PRINTING
DESCRIBE THE PIC AND USE THE EMAIL LINK BELOW
SEND TO ME .. JIM MARK ojimmark@jett.net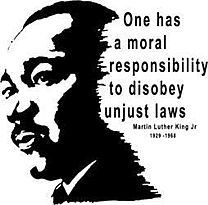 Unless otherwise noted, all materials contained in
this Site are copyrighted and may not be used except
as provided in these terms and conditions or in the
copyright notice or other proprietary notice
provided with the relevant material.
This Web Site is owned & operated totally by independent proprietorship and
all content material is the responsibility of the
author or entity of fact.
This Web Page last updated: 28-May-2009 07:12 PM -0700
WEB Page Created by James Mark Enterprises. ® Shasta Lake, California
"An 'artist beyond the call', he (Jim Mark) works an
EVENT the way General Patton worked his
magic on the heroic American soldiers of an era
long gone but not forgotten... not so much as 'Blood
and Guts' as: 'It's Now or Never to Participate in
your Life and show the World to Come - We Did
It with a Smile'. No, Artist Jim Mark is more like
Salvador Dali than any notable artist of the last
300 years" - John Knott, former CIA Officer,
Motivational Speaker and lifelong friend