The cremains of three US military veterans, including a
Cottonwood man and a Medal of Honor recipient who
served with the U.S. Army's Buffalo soldiers in the 1880s
and 1890s, left Redding on Wednesday, May 21, 2009 to
travel to their final resting place in Arlington National Cemetery.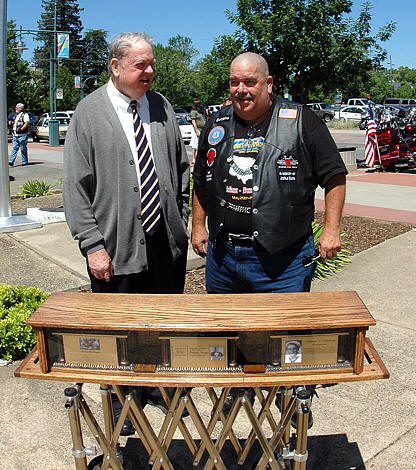 "We're taking three heroes to Arlington," said Fred Salanti
of Redding, founder of the nonprofit Missing in America Project.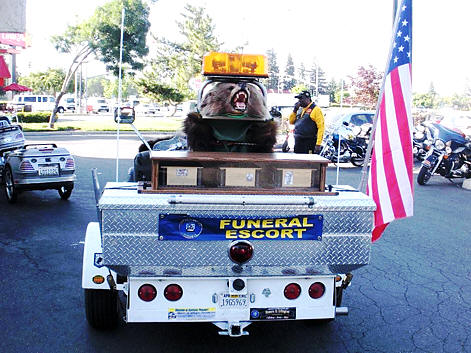 Dubbed "Honors at Arlington, the journey will see urns containing
the ashes of U.S. Army veteran James Dunn of Cottonwood, U.S.
Navy sailor Johnnie Callahan of Sacramento and Medal of Honor
recipient Isaiah Mays of Arizona being escorted on the long
journey by approximately 35 plus Shasta and Tehama county
residents, most of the participants will be riding motorcycles.
An ardent supporter of MIA-P and taking the trip is Supervisor
Linda Hartman of Shasta Lake,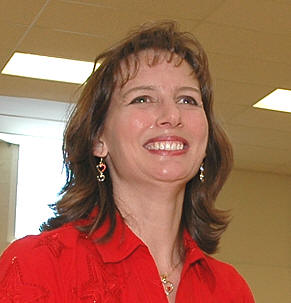 who will be traveling with her
husband Darrel and their three children via a recreational vehicle.
Supervisor Linda Hartman will be submitting as often as possible
a diary/report chronicling the highlights of each day...
"It's Time To Take Back America!"
MAY 21, 2009 Sacramento, Ca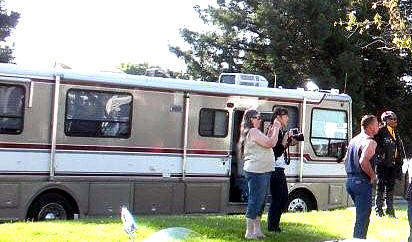 The longrider containing the cremains sleeps in our trailer at night.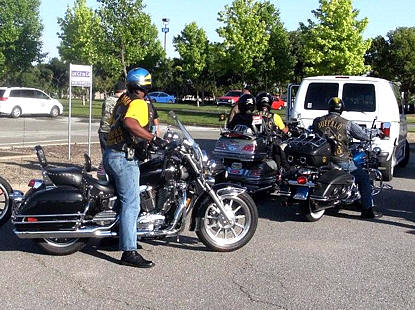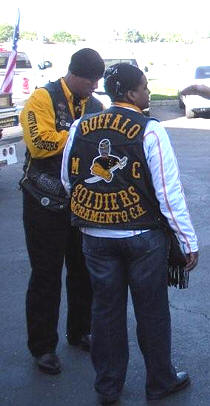 The cremains are guarded by the Buffalo Soldier group.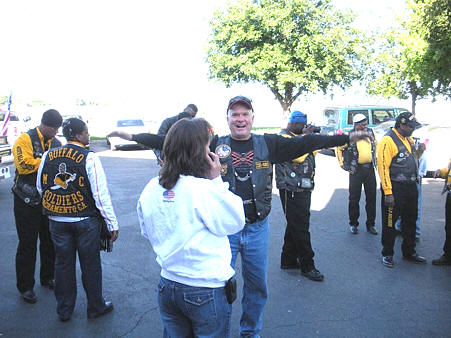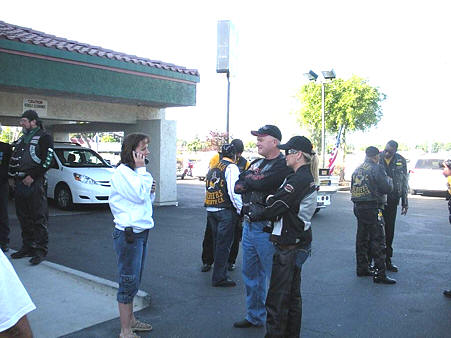 Freefire radio show via cell phones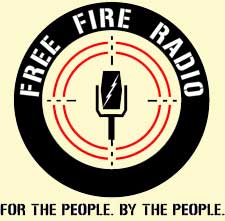 ELKO, NEVADA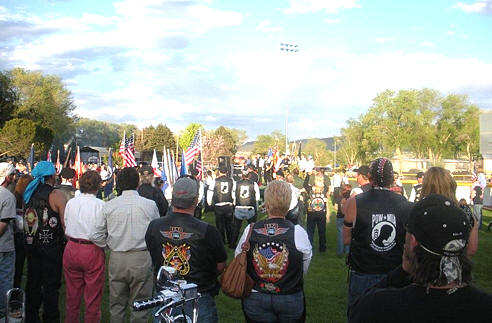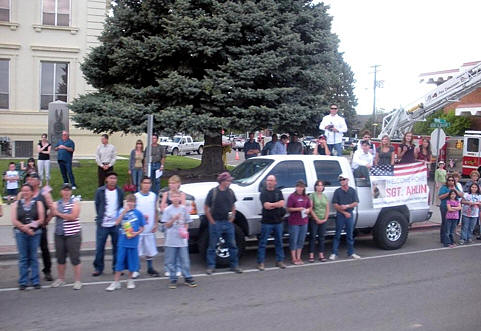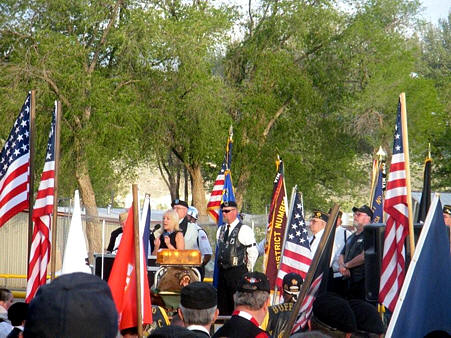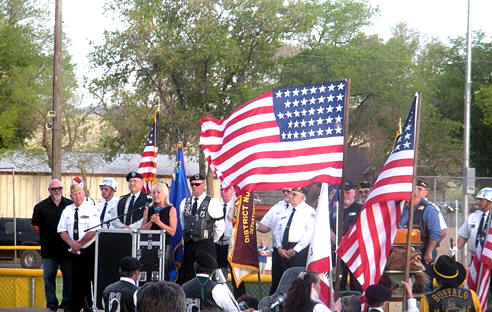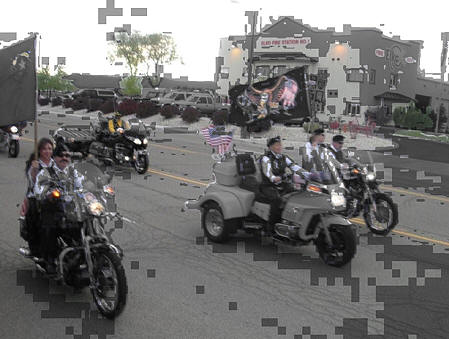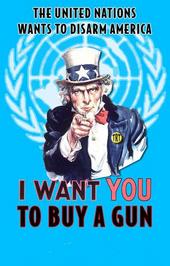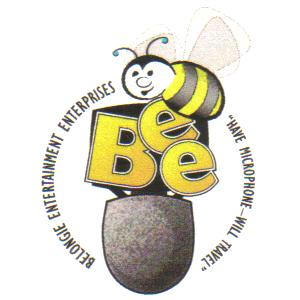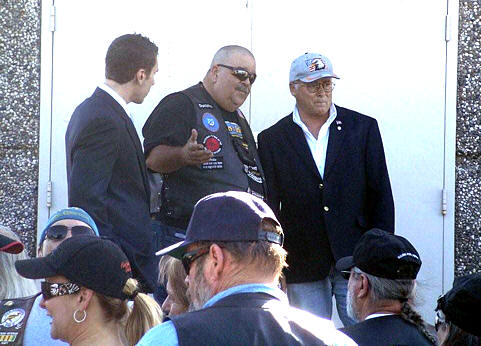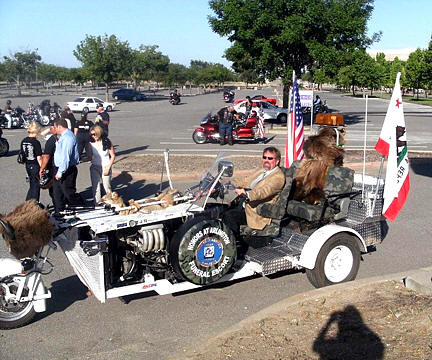 PhotoShop by TheShastaLaker.com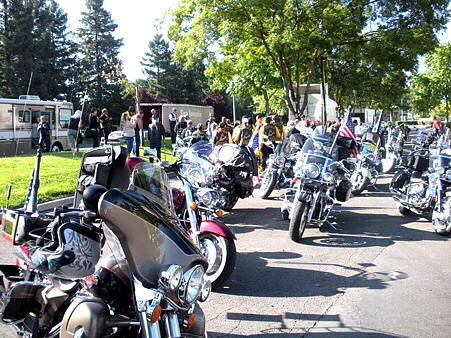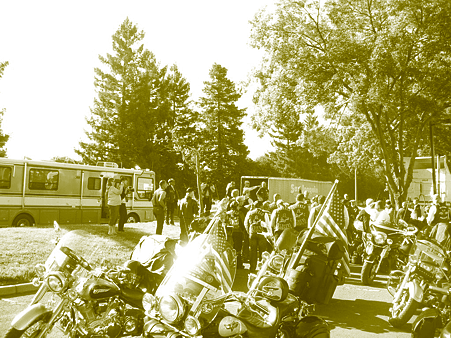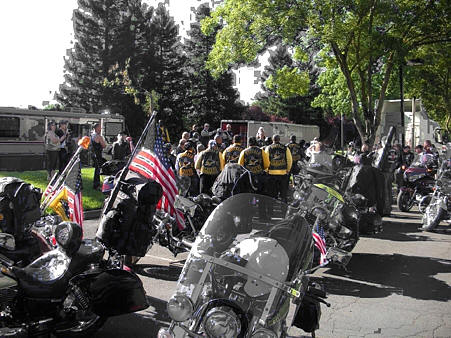 IF YOU WISH TO PURCHASE A FULL SIZED
HIGH RESOLUTION IMAGE FOR PRINTING
DESCRIBE THE PIC AND USE THE EMAIL LINK BELOW
SEND TO ME .. JIM MARK ojimmark@jett.net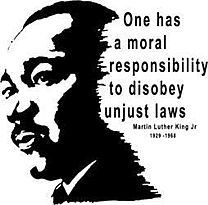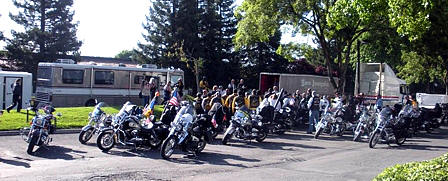 3:25pm
Pointman gets a flat tire 40 miles from Winnemucca, NV
at least we know we are commming in handy!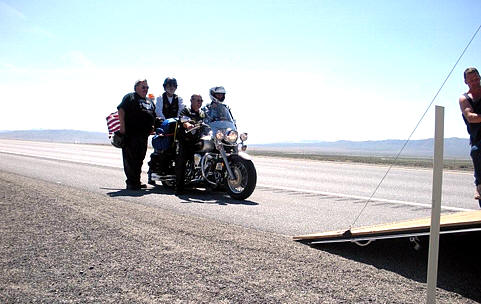 boy, it's hard to write in this bouncy busssssss.....
ELKO, NEVADA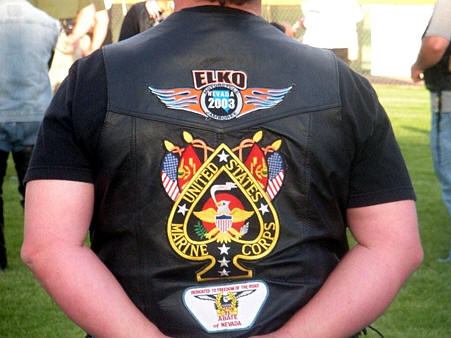 It has been a long but enjoyable day. We are starting
to handle the overpasses lined with flag wavers with
out crying every time but I have to say the events in
Elko top everything so far!!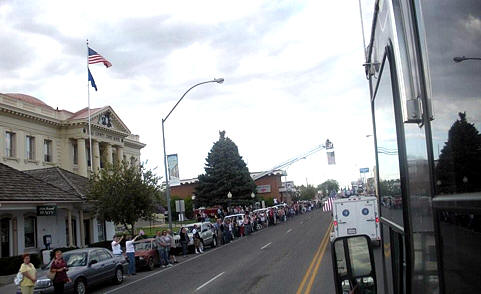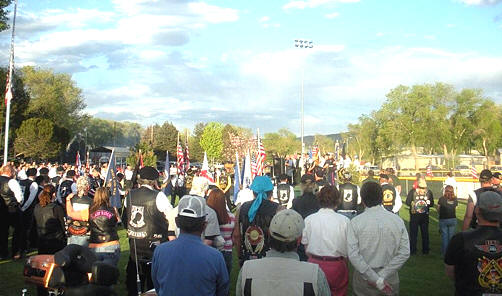 WOW, what a welcome from the patriots in ELKO!!!!
It had to be the whole town lining the the street, waving
flags, holding signs, but mostly they had their hands on
their hearts, hats off or Saluting... I had a lump in my
throat the whole way down Idaho St. there were even
baseball teams in uniform, fire truck ladders with huge
flags I didn't get pictures of everything as we were
moving and it was hard to go from side to side of the Bus.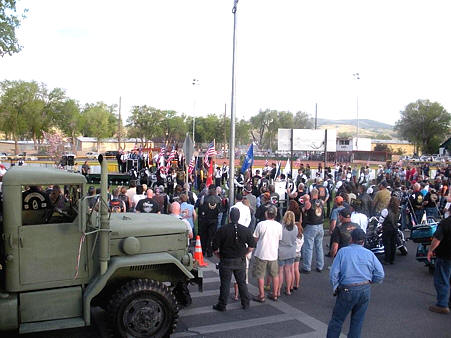 We pulled up to the park to bagpipes and flag lines.
They made a nice presentation and then served us all a
nice BBQ dinner! We were in a grass area just out side
a baseball field and the teams stopped stood in front of
their dug outs with hands on hearts for the whole time
the ceremony took place... and the were far enough
away I don't think they could even hear us. We were
also able to meet and local young marine the just
returned from Iraq TODAY! it is 10:00pm and we
are just getting settled.
Darrell and I also have been put in charge of selling
the shirts, bumper stickers and pins so we were the last
to leave the park to get back to the motel, this is an added
enjoyment to our trip as it allows us more opportunity
to talk with the locals. Everyone is so nice!
But some of the riders were waiting on us for their gear....
The Cremains of Our Heroes are taken to the Mortuary
for the night, the Long-rider is parked safely in the trailer,
and all is quiet in the parking lot.... I expect tomorrow
to be another long day as we head to Green River UT.
I don't know of any event planed tomorrow but the
next day in Denver will be a Church Service and then
some events in KS on Sunday.
Thanks Jim for posting these updates I am already
getting e-mails from people that have been checking the site!!
Oh and by the way, John, who had the flat was able to
get it fixed in Winnemucca and caught up to the group
just as we were pulling into Elko!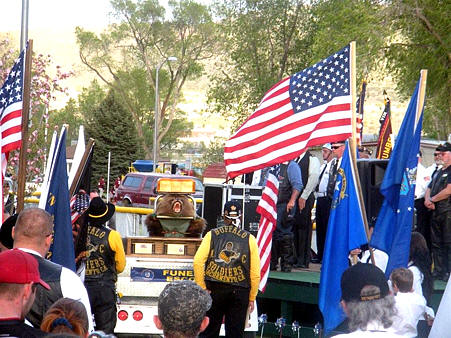 I will have to split the pictures into a few e-mails....
Linda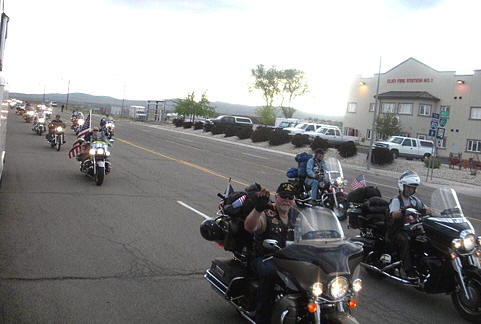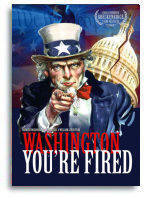 "Jim Mark is the Ansel Adams of Event Photography.. "
- David Lubow, CEO Falcon Industries -
CHECK BACK OFTEN FOR FURTHER
REPORTS FROM LINDA HARTMAN
AND FELLOW JOURNEYMAN
Unless otherwise noted, all materials contained in
this Site are copyrighted and may not be used except
as provided in these terms and conditions or in the
copyright notice or other proprietary notice
provided with the relevant material.
This Web Site is owned & operated totally by independent proprietorship and
all content material is the responsibility of the
author or entity of fact.
This Web Page last updated: 21-May-2009 11:12 PM -0700
WEB Page Created by James Mark Enterprises. ® Shasta Lake, California
"An 'artist beyond the call', he (Jim Mark) works an
EVENT the way General Patton worked his
magic on the heroic American soldiers of an era
long gone but not forgotten... not so much as 'Blood
and Guts' as: 'It's Now or Never to Participate in
your Life and show the World to Come - We Did
It with a Smile'. No, Artist Jim Mark is more like
Salvador Dali than any notable artist of the last
300 years" - John Knott, former CIA Officer,
Motivational Speaker and lifelong friend