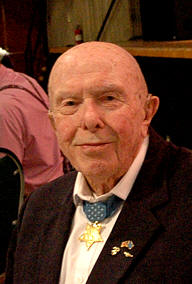 COLONEL JAMES SWETT, UNITED STATES MARINE CORPS (RET),
A MEDAL OF HONOR RECIPIENT, WAS LAID TO REST WITH
HONORS ON FRIDAY, JAN 23, 2009 AT NORTHERN CALIFORNIA
VETERANS CEMETERY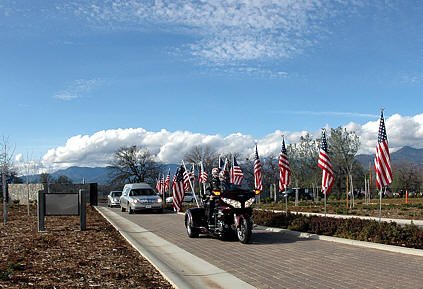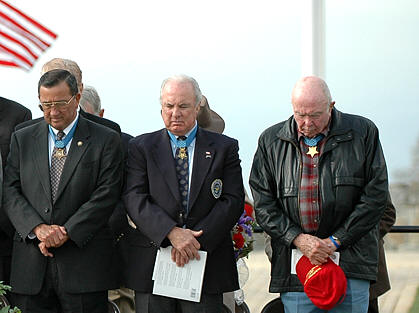 "Jim Mark is the Ansel Adams of Event Photography.. "
- David Lubow, CEO Falcon Industries -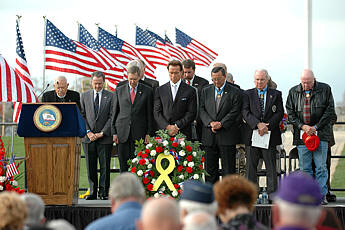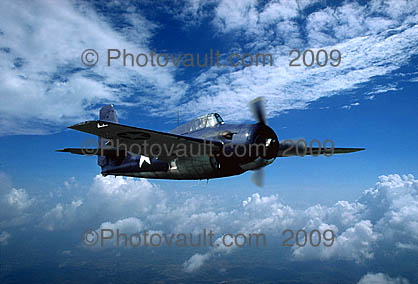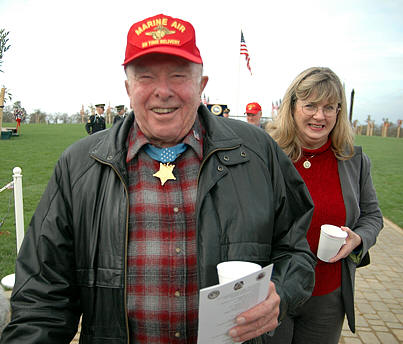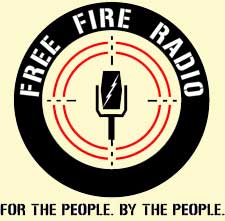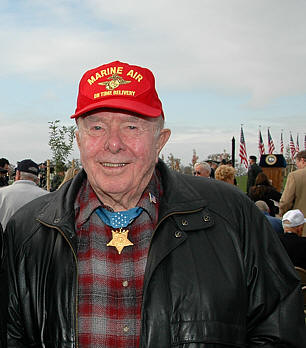 The Shasta Laker is the most heavily hit-upon/visited
(With over 6,000,000 ++ per month) privately owned site in
Shasta County and most areas North and South.
Verify for yourself with the following link below.
Alexa.com is the Gold Standard for determining
website hits and visits. Click below link for particulars http://www.alexa.com/data/details/traffic_details/theshastalaker.com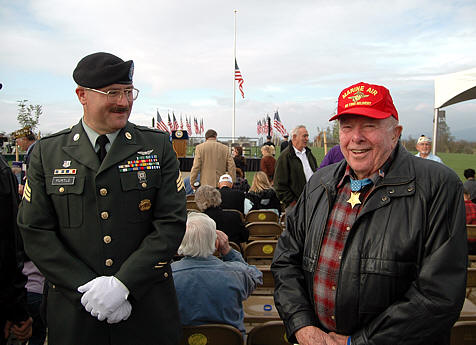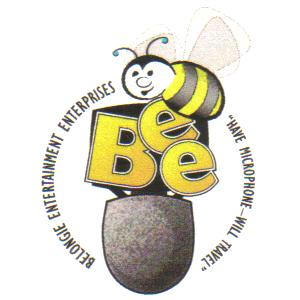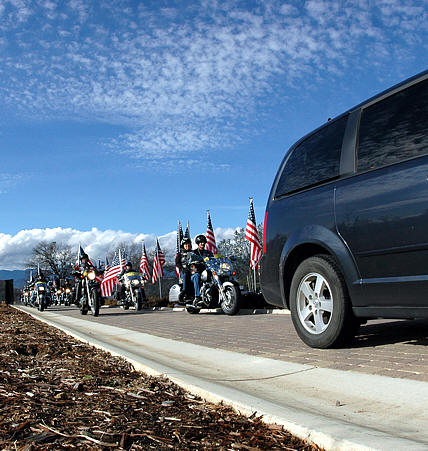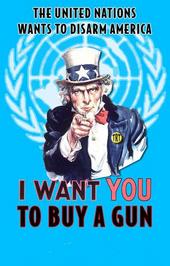 "An 'artist beyond the call', he (Jim Mark) works an
EVENT the way General Patton worked his
magic on the heroic American soldiers of an era
long gone but not forgotten... not so much as 'Blood
and Guts' as: 'It's Now or Never to Participate in
your Life and show the World to Come - We Did
It with a Smile'. No, Artist Jim Mark is more like
Salvador Dali than any notable artist of the last
300 years" - John Knott, former CIA Officer,
Motivational Speaker and lifelong friend
James Elms Swett (June 15, 1920 – January 18, 2009) was a
United States Marine Corps fighter pilot and ace[1] during World War II.
He was awarded the United States' highest military decoration—
the Medal of Honor — for actions while a division flight leader in VMF-221
over Guadalcanal on April 7, 1943.
Subsequently he downed a total of 15.5 enemy aircraft during the war,
earning eight Distinguished Flying Crosses and four Air Medals.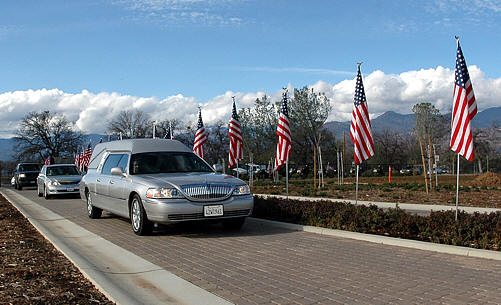 PhotoShop by TheShastaLaker.com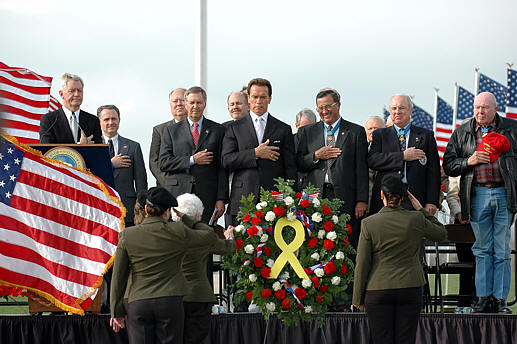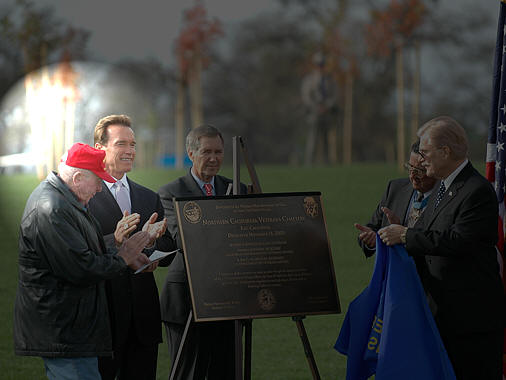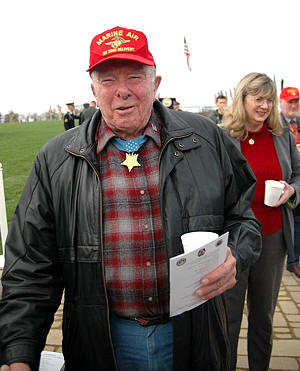 IF YOU WISH TO PURCHASE A FULL SIZED
HIGH RESOLUTION IMAGE FOR PRINTING
COPY THE PIC TO THE EMAIL LINK BELOW AND
SEND TO ME .. JIM MARK ojimmark@jett.net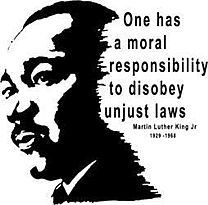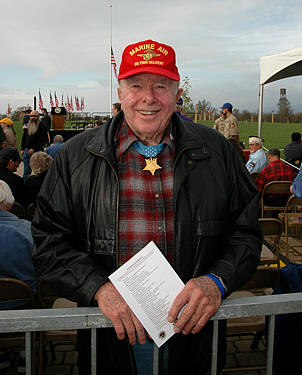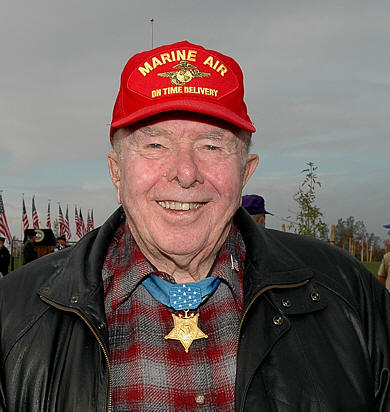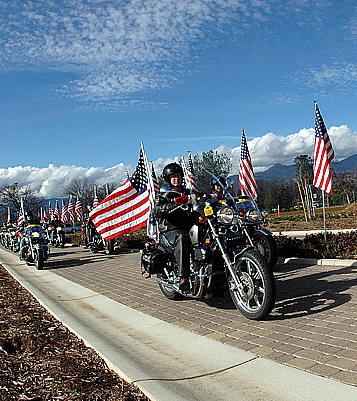 FOR MORE PICS & STUFF.. KLICK IT HERE!
Unless otherwise noted, all materials contained in
this Site are copyrighted and may not be used except
as provided in these terms and conditions or in the
copyright notice or other proprietary notice
provided with the relevant material.
This Web Site is owned & operated totally by independent proprietorship and
all content material is the responsibility of the
author or entity of fact.
This Web Page last updated: 26-Feb-2009 07:17 PM -0700
WEB Page Created by James Mark Enterprises. ® Shasta Lake, California