Memorial Day May 25, 2009 Recap
*Including Comments from Bert ( Roadrunner)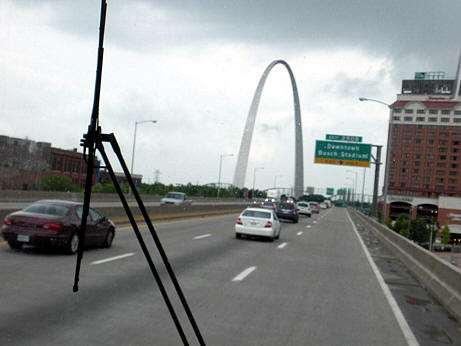 Well what started out as a nice
morning on what we hoped
would be a nice uneventful day
sure took a turn shortly after
we hit the road.
I know Bert commented on the
traffic incidents from the riders
view point but we see some
other things from the Back of
the pack.... And our nerves
were surely tested today.
I am sure the late night last
night didn't help but today was
by far the worst on our end of
things....
Coming into Kansas City, MO
(I think that is where it was some
things are a little blurry today),
we were driving in some pretty bad
rain and the highways were busy
and confusing, at one 4 lanes split
2 one way 2 the other, the group
got confused and several of the
bikes and chase vehicles in front
of us slammed on the brakes and
went every which way, Darrell
had to slam his brakes to keep
from running into the chase cars
in front of us who were trying to
avoid the bikes.... we started to
go sideways but lucky for us,
Darrell handled it well and
managed to get over into the
other lane, we heard many cars
screeching behind us but everyone
came out of it OK....
We headed on down the road
and had the incidents that Bert
mentioned where the girls in the
red car caused havoc, we were
far enough back that we missed
it and we were happy to see
everyone was OK from it.
We had a nice lunch break in (cont' top opposite page)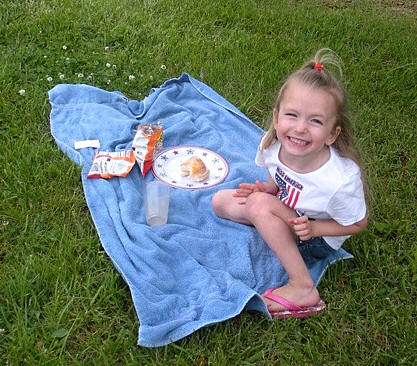 Kingdom City, MO and some time to
enjoy the sun ( it rained allot today!)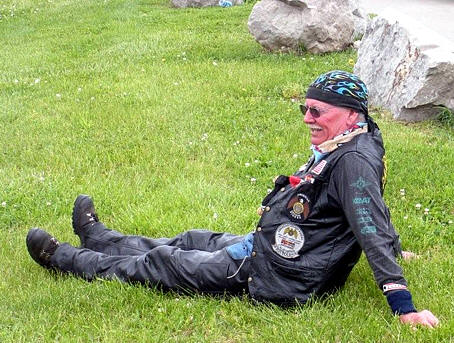 and relax a bit. It kind of settled
our nerves and we were looking at
a nice easy ( no big Cities etc)
the rest of the way to the evening stop.
We were cruising along pretty well,
Chatting with some of the truckers that
were just overly friendly and helpful
and so interested in what we were
doing. The bikes were in sight and
seemed to be going nicely, It started
to rain some time down the road and
was very heavy at times.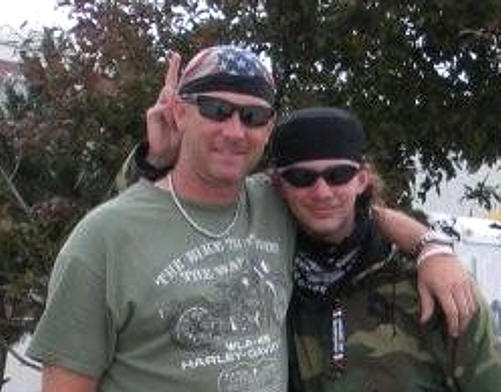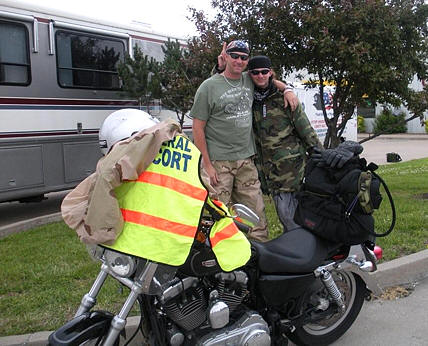 Lunch stop Kingdom City, MO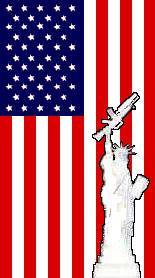 "It's Time To Take Back America!"

"Jim Mark is the Ansel Adams of Event Photography.. "
- David Lubow, CEO Falcon Industries -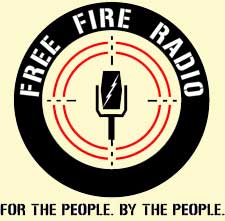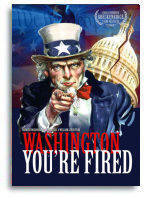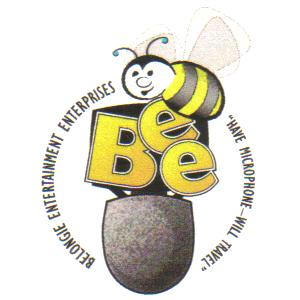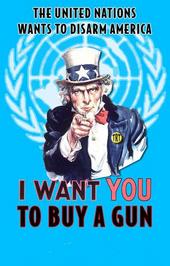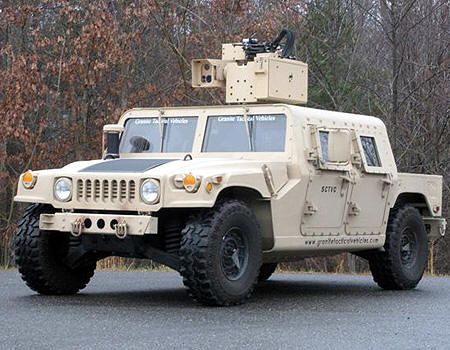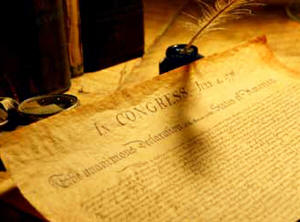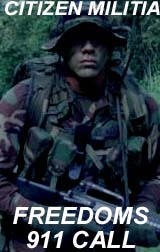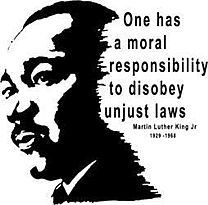 "An 'artist beyond the call', he (Jim Mark) works an
EVENT the way General Patton worked his
magic on the heroic American soldiers of an era
long gone but not forgotten... not so much as 'Blood
and Guts' as: 'It's Now or Never to Participate in
your Life and show the World to Come - We Did
It with a Smile'. No, Artist Jim Mark is more like
Salvador Dali than any notable artist of the last
300 years" - John Knott, former CIA Officer,
Motivational Speaker and lifelong friend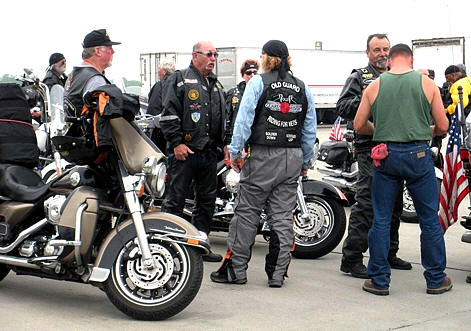 (continued) Lead man Roger has been very good
at adjusting the speed as conditions
warrant and our CA group really is
focused on safety. Well just as we
were getting of the highway into
Mt. Vernon, IL for our final gas stop,
we had a horrific accident right in
front of the chase vehicles...
The couple hit a oil slick spot
and lost control. we all managed to
get off the highway and stopped,
Darrell ran out to direct traffic and
the others tended to the accident
victims, we are so lucky to have
trauma medics traveling with us.
The lady passenger suffered a
severe head injury and we were
extremely worried about her,
the man was moving around and
I talked to him a little but he
was clearly in shock...
The rescue vehicles arrived quickly
and took them both to the hospital.
I was very upset, we all were,
but also very relieved that our
group was well in front of all this.
I was not sure I would be able
to write tonight, but we did get
news a while ago that she is
conscious and talking.....
Please keep her in your prayers
she is a recent GOLD STAR MOM,
and we are thinking about her
family, and the rest of the
Southern IL Buffalo Soldier group!
We have two more days to go....
Please keep the riders in your
thoughts and prayers, it is
dangerous out there and we
really need to be sure we all get
to Arlington to do this mission
and then home safe.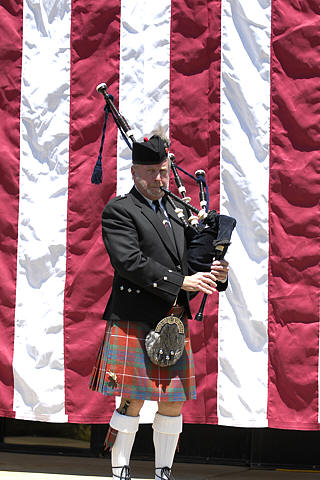 above: Memorial Day in Redding CA
Sorry I missed the Memorial Day
events at home but I thought of
you all!
I especially enjoyed the article on
Jack Tolbert in the record Searchlight.
JACK, YOU ARE A HERO!!!
~Linda Hartman and family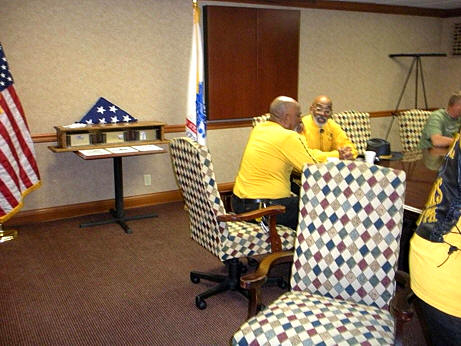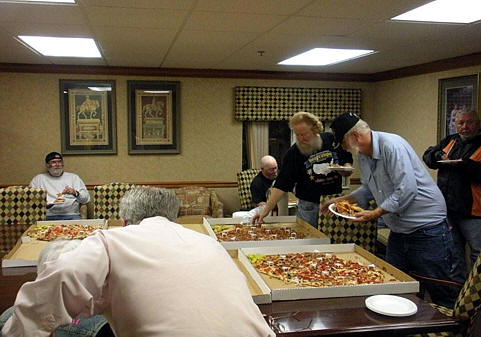 above 2: Monday Evening in the motel Haubstadt, IL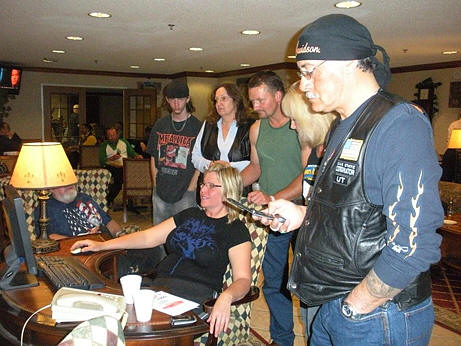 above 1: Riders are checking out this site on the motel computer.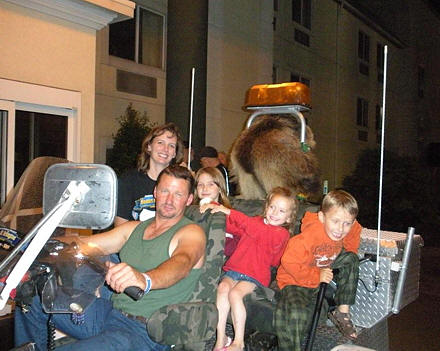 * This is from Bert ( Roadrunner)
Hello to all.
Longest day so far 474 miles with lots
of rain and 2 traffic incidents..
Two young women caused Richard from
Redding to run off the road, he saved it
and was apparently un harmed.
Another bike, one of our Buffalo Soldiers
was not quite as lucky, he almost saved
it but I guess it went over... minor
damage but ride'able.
Later a couple went down on a slippery
patch on an on ramp and the lady on
the back was injured and taken to the
hospital. We are awaiting news
of her condition.
On a more fun note, Dara,
I miss you tons!
I think Chuck and I have almost
certainly decided not to do the
Iron Butt on the way home.
After today I think I
have LEAD BUTT>
To all who didn't come on
this mission I wish you could
be here. I can tell you first
hand that patriotism is alive
and well in America!
We have seen the evidence in
almost every town and many
many overpasses people have
stood in the rain to salute us
and wave flags in honor as
we pass. Others read about
it and somehow find us in
the motels we stay at and
come there in the morning
to see us off.
I close as I put my laundry in
the machine and prepare for
the last two days on the road.
~Bert ( Roadrunner)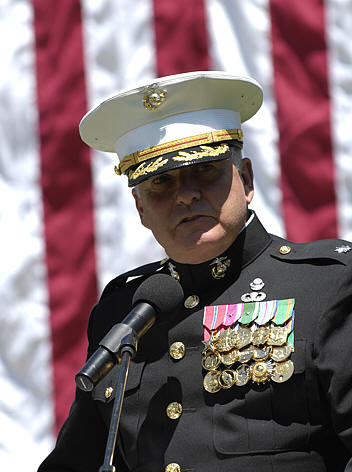 above: Memorial Day in Redding CA
PhotoShop by TheShastaLaker.com
IF YOU WISH TO PURCHASE A FULL SIZED
HIGH RESOLUTION IMAGE FOR PRINTING
DESCRIBE THE PIC AND USE THE EMAIL LINK BELOW
SEND TO ME .. JIM MARK ojimmark@jett.net
Unless otherwise noted, all materials contained in
this Site are copyrighted and may not be used except
as provided in these terms and conditions or in the
copyright notice or other proprietary notice
provided with the relevant material.
This Web Site is owned & operated totally by independent proprietorship and
all content material is the responsibility of the
author or entity of fact.
This Web Page last updated: 25-May-2009 11:37 PM -0700
WEB Page Created by James Mark Enterprises. ® Shasta Lake, California